The Marysville and Triangle Community Foundation is governed by a Board of Directors. The Directors are volunteers who donate their time and expertise free of charge. The Directors are committed to building a legacy for a vibrant, healthy and resilient future across the communities of Murrindindi. They have a wide range of skills and experience and have an active interest in the community.
Our current board members are:
Colin Davies
(Deputy Chair)
Melinda Burgess
(Secretary)
Charlotte Bisset
(Treasurer)
Richard Rogerson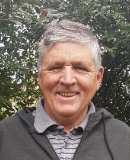 Steve Coker
Paul Denham
Mike Fleming
David Hall
Sandy Keath
Brian Swersky
Past Board Members:
Clive Clayton
Deborah Culhane
Howard Paix
Jennifer Wood
Robyn Hill
Staff
The Board of Directors is supported by two part-time roles. The Executive Officer, Robyn Hill, is the first point of contact for the Foundation and provides support to the Board, the Board's sub-committees and community stakeholders to achieve the Foundation's objectives. Robyn is supported by Administration Officer Sasha Barrow.
Robyn Hill
(Executive Officer)
Sasha Barrow
(Administration Officer)